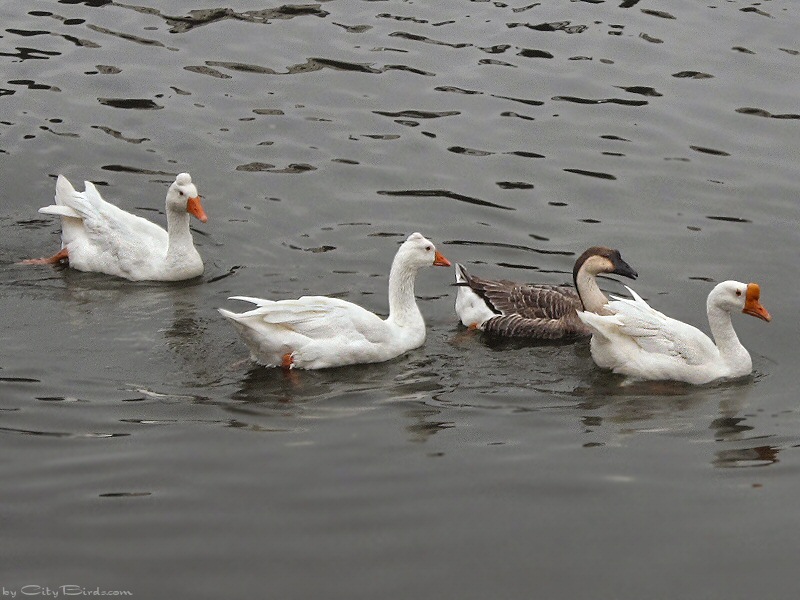 During regular visits to the Lake Merritt Wildlife Refuge in Downtown Oakland, California, we are at times surprised by the appearance of some new birds on the scene. One such day we saw three new varieties of geese.
In this picture, from left to right, we see two Roman Tufted Geese, one brown China Goose, and one White China Goose.
This photo was first published October 31, 2010 by City Birds.
Return to Featured Birds by City Birds
© City Birds Multimedia. All Rights Reserved.