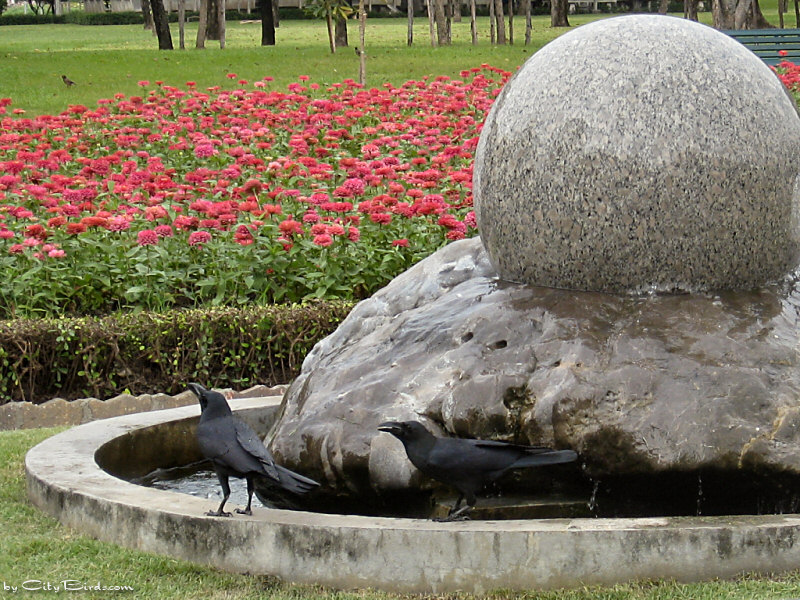 We took this picture during a visit to Bangkok. It pictures two crows drinking from a fountain in one of Bangkok's many beautiful parks.
Birds, like humans, require regular hydration during the day. In San Francisco, places such as the Civic Center and Yerba Buena Gardens have wonderful fountains which attract birds both for drink and bathing.
This photo was first published November 30, 2008 by City Birds.
Return to Featured Birds by City Birds