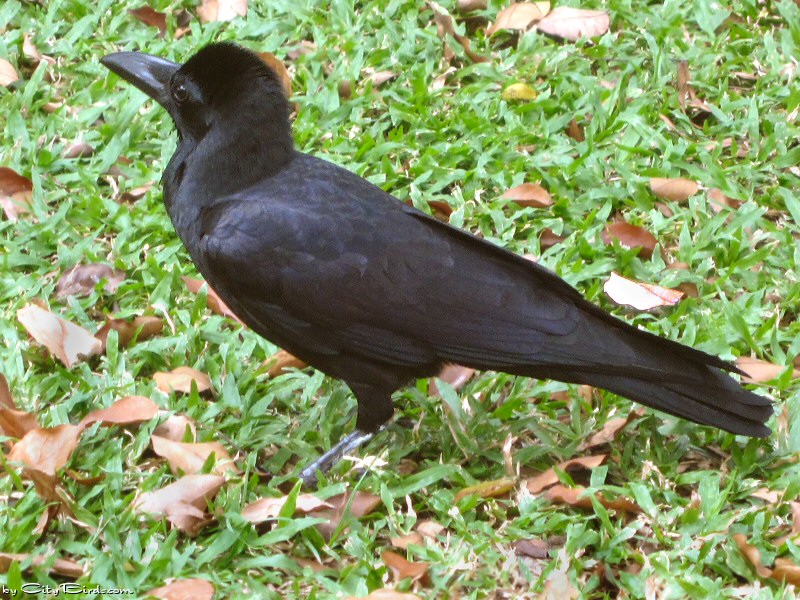 Seen here is a Jungle Crow foraging in a Bangkok, Thailand, park. The Jungle Crow is found throughout most of Asia. The bird is also called a "Large-billed Crow" or "Thick-billed Crow."
The Jungle Crow is a slim bird and, being smaller than, e.g., an American Raven, the large size of the bill appears quite pronounced. More pictures of the Jungle Crow can be seen in the City Birds Photo Blog.
This photo was first published October 31, 2010 by City Birds.
Return to Featured Birds by City Birds
© City Birds Multimedia. All Rights Reserved.