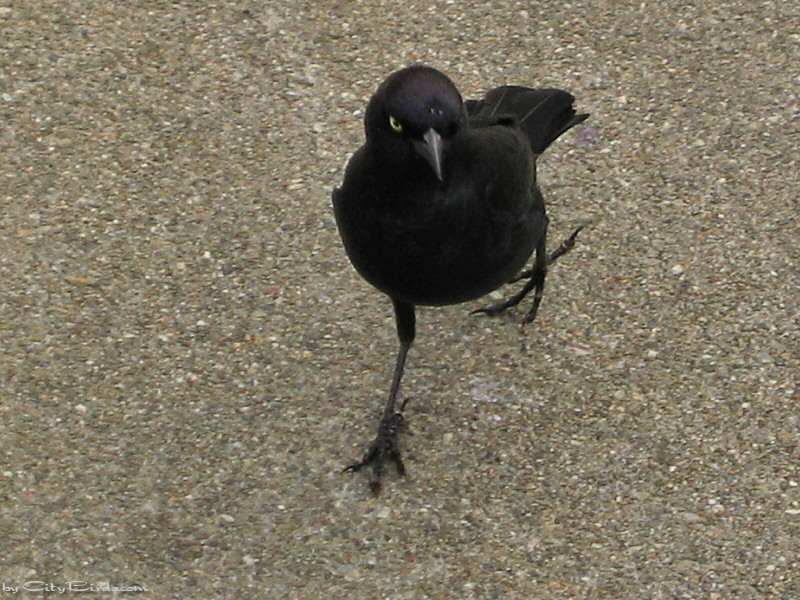 In San Francisco, wherever people are gathered -- places like farmers markets and parking lots -- the Brewer's Blackbird is sure to be found. Although they are more reserved in their begging habits than Pigeons, they seem to do fine thanks to the kindness of strangers.
Their general friendliness and the bright yellow eyes of the male blackbird in a setting of black feathers and a beautiful long tail make them A-list City Birds. The female has a rather tan body and black eyes as seen in this photo taken at San Francisco's Fort Mason.
This photo was first published November 30, 2008 by City Birds.
Return to Featured Birds by City Birds