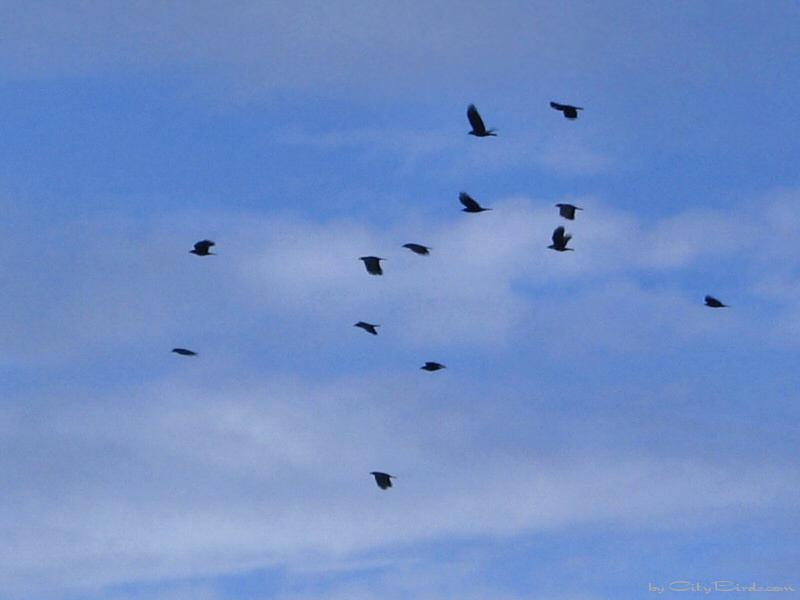 We took this picture during a cool, moist October 2008 day. When the weather is warm and sunny, the Crows stay fairly close to home. But when the wind comes in from the Pacific, bring with it some clouds and fog, the Crows gather in the sky. They seem relaxed and enjoying the refreshing breeze.
If, in the process of enjoying the sky, a nice big hawk comes along to play with -- all the much better. Click for a close-up.
This photo was first published November 30, 2008 by City Birds.
Return to Featured Birds by City Birds