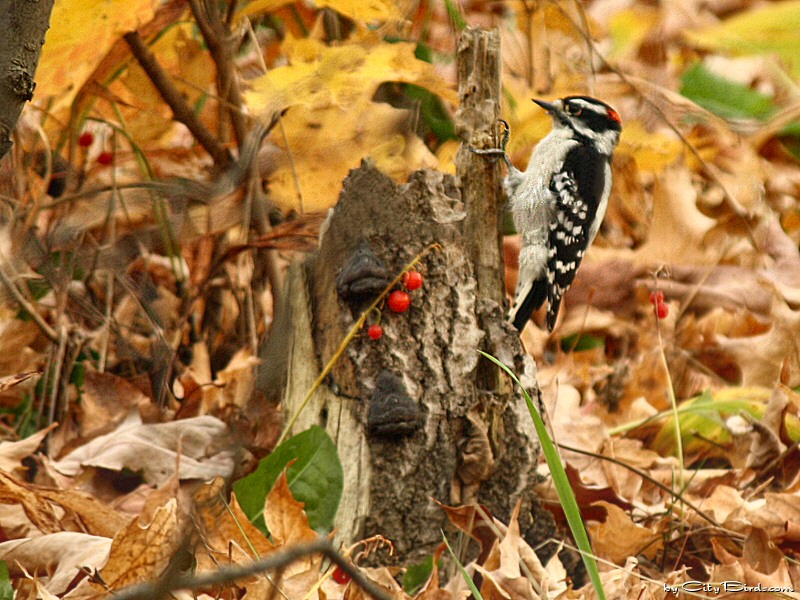 The colorful Autumn leaves and berries during a warm, sunny day in Duluth, Minnesota, belie the fact that Winter is near. Birds, like humans and other animals, must make preparations for survival.
In this picture, we see a Downy Woodpecker foraging for food.
This photo was first published October 31, 2010 by City Birds.
Return to Featured Birds by City Birds
© City Birds Multimedia. All Rights Reserved.