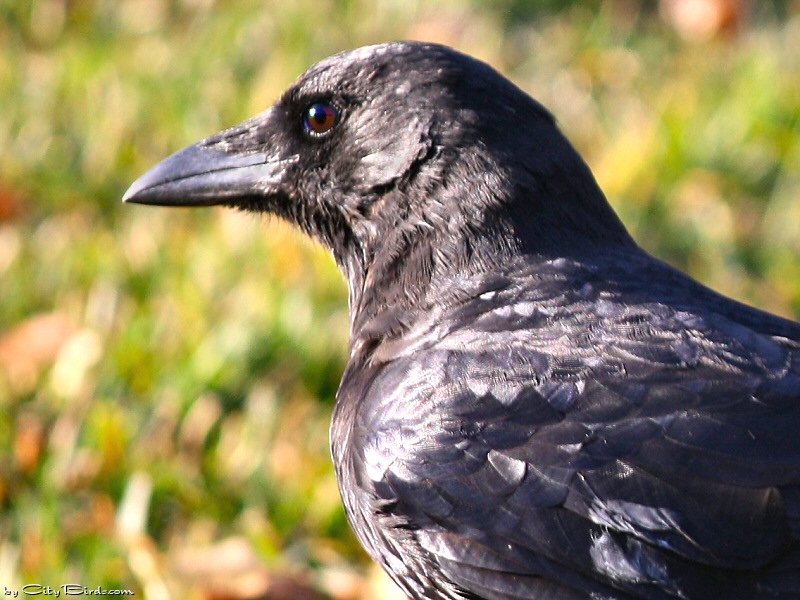 This is a close-up of a Raven taken during Autumn in Duluth, Minnesota.
The Raven is foraging on a lawn which will soon be covered with snow, making foraging for food much more difficult for all birds living in snowy climates.
This photo was first published October 31, 2010 by City Birds.
Return to Featured Birds by City Birds
© City Birds Multimedia. All Rights Reserved.