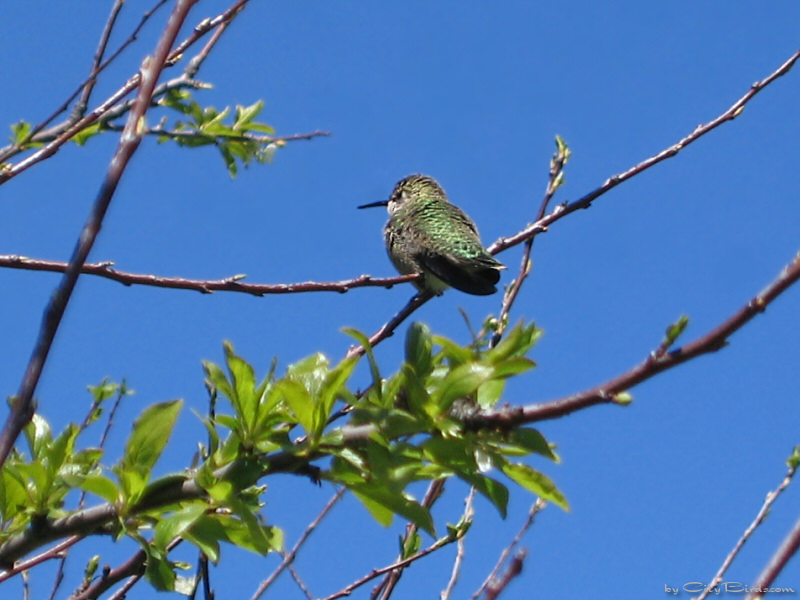 Surprisingly, considering the strong Westerly winds so common in San Francisco, there is a substantial population of Hummingbirds living in City Birds Country, the Heart of San Francisco. The picture of this female Anna's Hummingbird relaxing in the sunshine was taken during a fine Spring 2006 morning at the Public Gardens located in the midst of Fort Mason. Even the windy, Western sides of Nob Hill and Russian Hill support a modest population of Hummingbirds. This digital photo was first published by City Birds June 6, 2006.
Return to Featured Birds by City Birds
© City Birds Multimedia. All Rights Reserved.