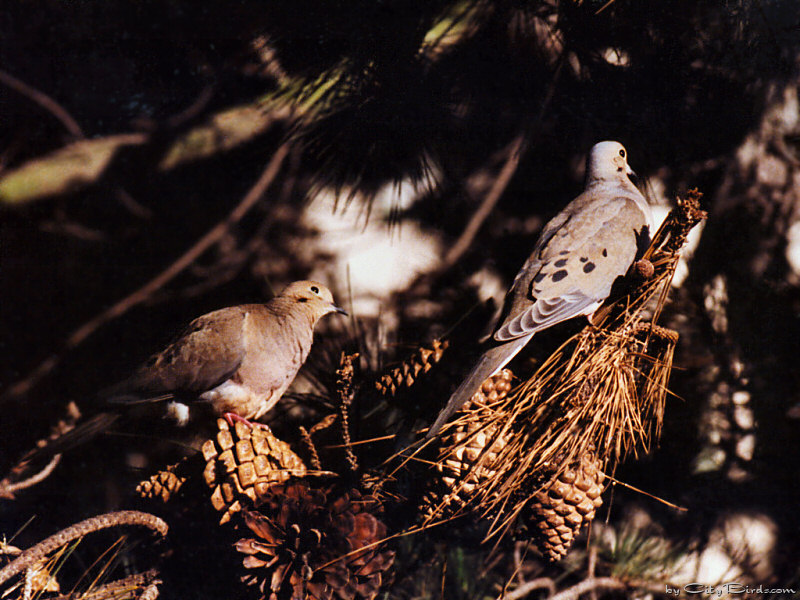 City Birds Country, the Heart of San Francisco has a rather small Mourning Dove population. Unlike Rock Doves (Pigeons), they are not see on sidewalks foraging for food. They are a bit shy and prefer inner courtyards in which to forage for food. Their numbers are dwindling as courtyards are swallowed up to provide space for larger buildings in which to support our burgeoning human population.
This pair is seen basking in the warm, late afternoon sunshine. A couple of years later both the tree and the Mourning Doves would be gone from City Birds Country.
This photo was first published October 23, 2006 by City Birds.
Return to Featured Birds by City Birds