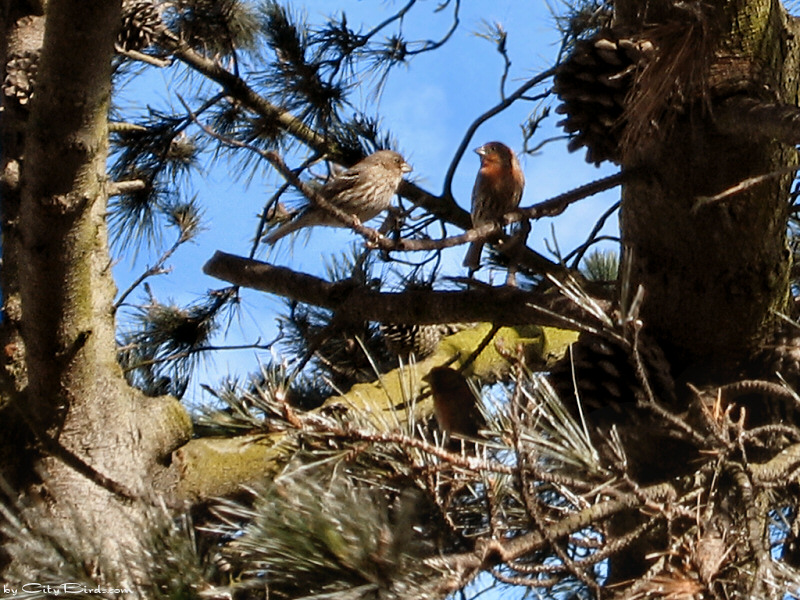 The small House Finch is not threatened by the large Red-tailed Hawk. They share the tree for hours on end. While the finches fly to the feeder for seeds and return to the tree to enjoy them, the hawk enjoys the San Francisco views from the top branches while carefully grooming feathers, beaks, legs and talons. NOTE: Not long after this picture was taken, the tree was sawed down.
This picture was first published July 27, 2006 by City Birds.
Return to Red-tailed Hawk Slide Show Index
© City Birds Multimedia. All Rights Reserved.