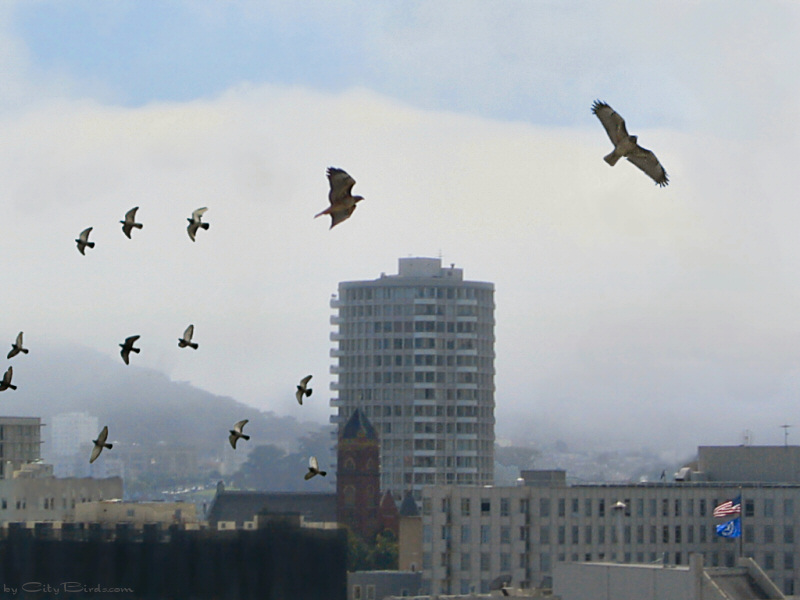 This San Francisco scene shows a pair of Red-tailed Hawks terrifying the small birds as they fly over San Francisco looking for a meal during a cold, foggy day in the City. Illustration by City Birds.
Return to Featured Birds by City Birds
© City Birds Multimedia. All Rights Reserved.