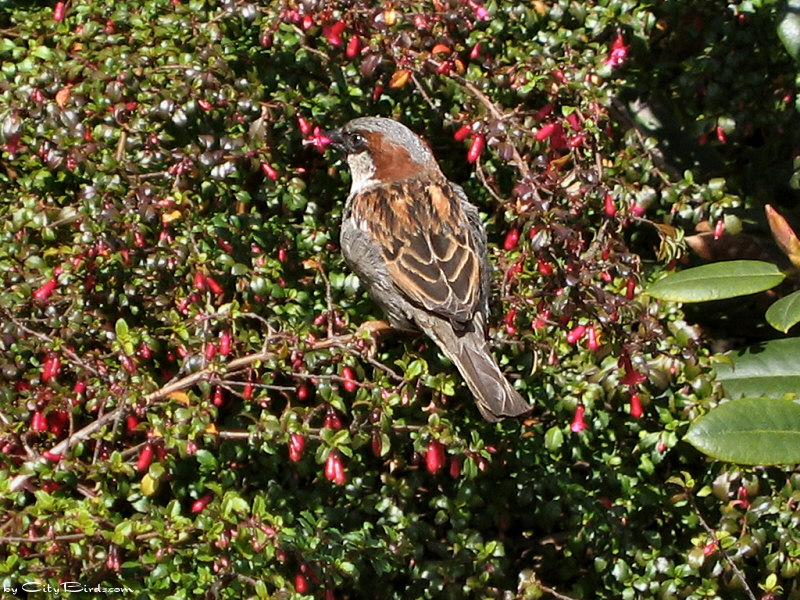 This House Sparrow is enjoying a flower prior to making its rounds at the park benches and tables at Union Square, San Francisco, looking for a dropped crumb or a handout at the feet of humans. The House Sparrow is far more relaxed around people than the more jumpy House Finch.
This digital photo was first published February 28, 2006 by City Birds.
Return to Featured Birds by City Birds
© City Birds Multimedia. All Rights Reserved.