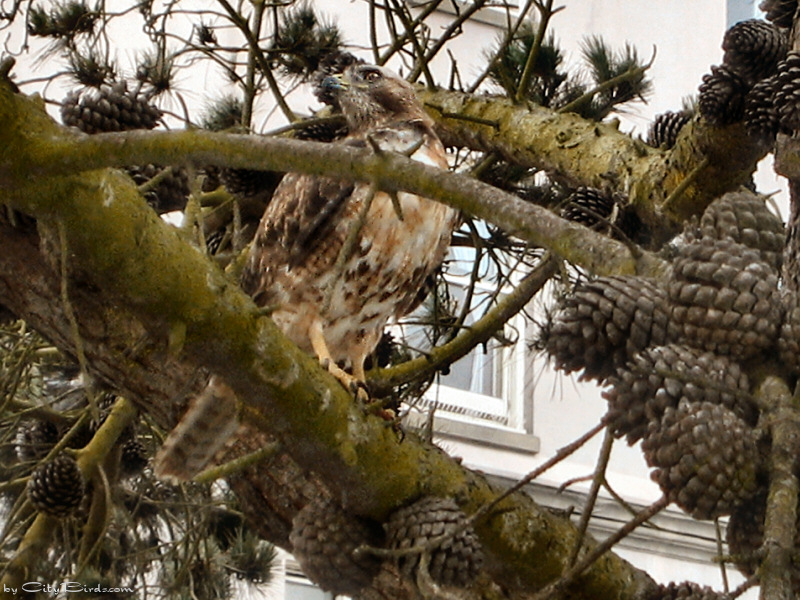 When the Crows are around, the Red-tailed Hawk can't relax. The Hawk must remain ever vigilant least one of the Crows hits the intended target -- one of the hawk's eyes.

This picture was first published July 27, 2006 by City Birds.
Return to Red-tailed Hawk Slide Show Index
© City Birds Multimedia. All Rights Reserved.