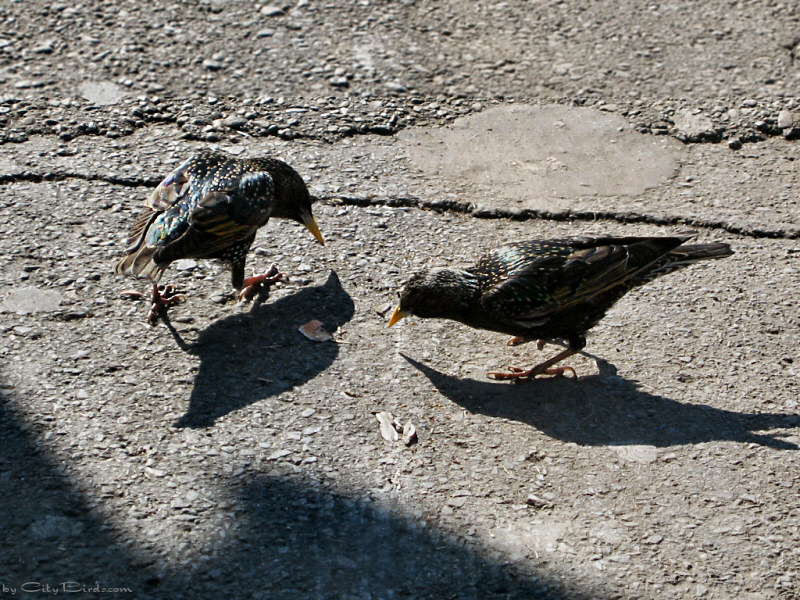 Starlings, like gulls, Brewers Blackbirds and Pigeons, are found keeping the streets and sidewalks at Fishermen's Wharf, San Francisco, clean of even a morsel of food by foraging from morning to night. This pair of European Starlings is one of several in the neighborhood of Pier 39 during a fine February 2006 day.
This digital photo was first published February 28, 2006 by City Birds.
Return to Featured Birds by City Birds
© City Birds Multimedia. All Rights Reserved.